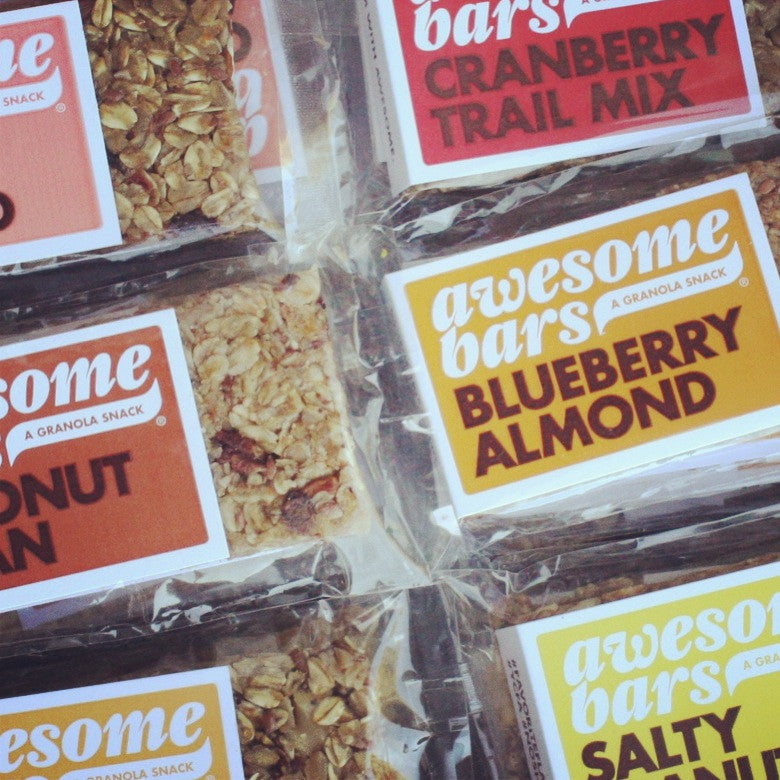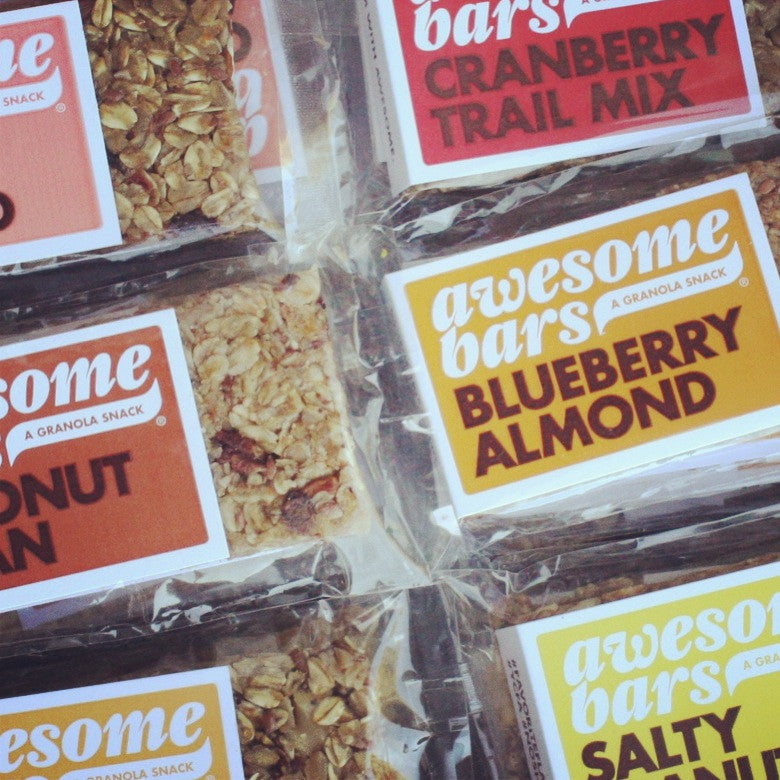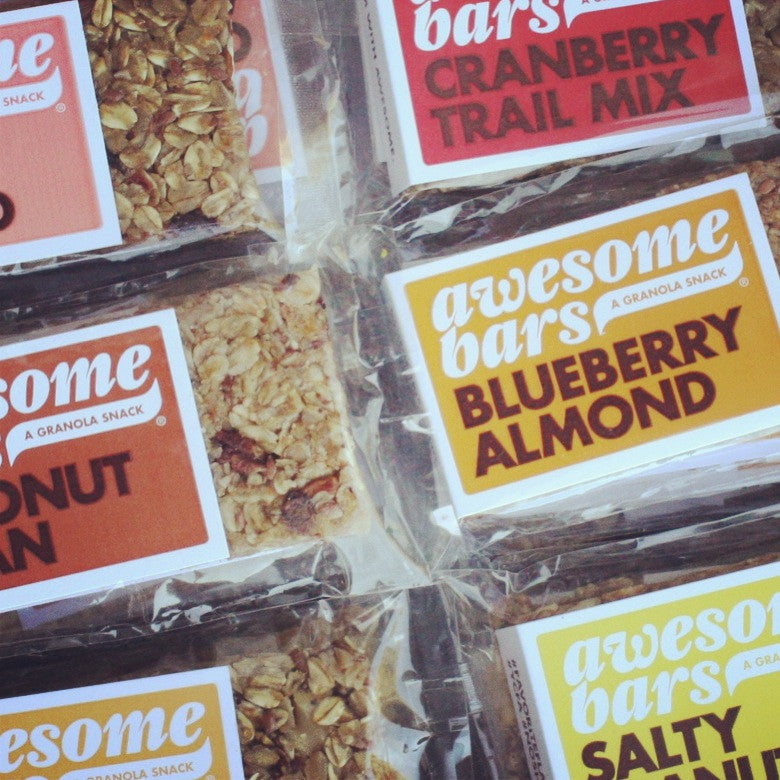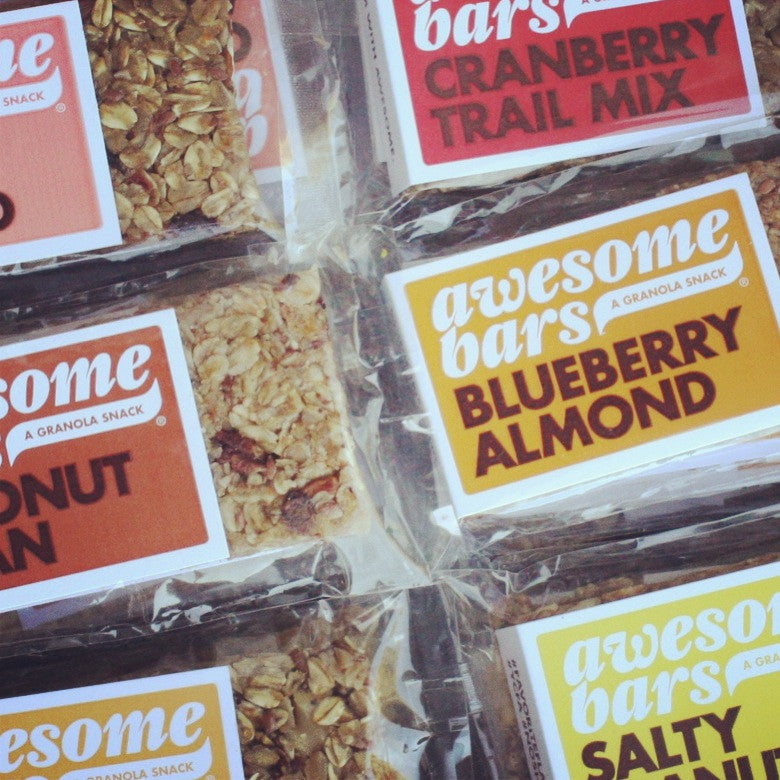 6 Month Subscription Box (24 Bars - $53.52/month)
Give the gift that keeps on giving with an Awesome Bars Subscription Box.
Shipped 1x per month for 6 months

Includes 4 each of our 6 flavors - Blueberry Almond, Cranberry Trail Mix, Cherry Almond, Salty Peanut, Coconut Pecan & Banana Walnut.
Add on a 12oz bag of our Cinnamon Almond granola for $9 per month!
Awesome Bars are preservative free and handcrafted fresh every week. Each bar has a shelf life of 5 months.
The bars are, indeed, awesome! The packing, however…
Please please please stop using non-recyclable, disposable polystyrene peanuts!! They make a mess, are the embodiment of pollution, and only specialized recycling facilities can "recycle" them. There are wonderful alternatives such as biodegradable starch peanuts, or even just crumpled paper!